JIKKO Chef Jack SPG2 steel Gyuto Japanese knife | JIKKO Japanese Kitchen Knife Cutlery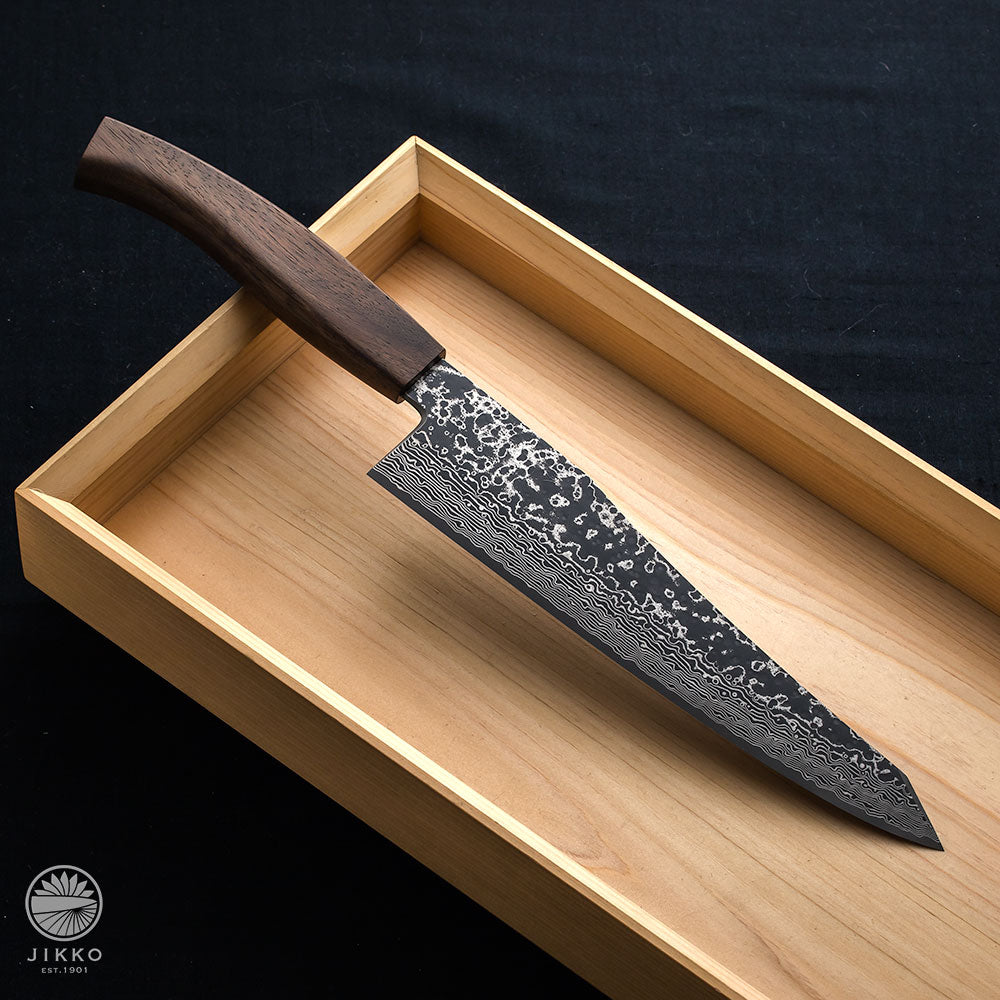 JIKKO Chef Jack SPG2 steel Gyuto Japanese knife
Details
Chef Bocho(Gyuto)
The Guyto is the most common western knife used throughout the world. It can be used to cut meat (boneless), fish (boneless) and vegetable. It is also known as a "French Knife E "Chef Knife E"Bannou Bocho Eas is used as a replacement for a Mitsutoku Bocho.
Style
Chef (Gyuto)
Steel Type
SG2 ダマスカス
Blade
Doble-Edged 

Blade Length
and Weight

8.2" (210mm)

Handle Material
Laurel tree
Our Service : 
Free shipping. Free name engraving.
Direction for using knife
Japanese knives has thin and delicate blade. You must care the knife properly.
Do not wash in the dishwasher or dish dryer.
Please keep the knife dry, wipe the knife after use.
Do not leave the knife wet overnight.
Do not cut any frozen food, it cause the knife chipped.
Use the right type of the knife for each task.
Store your knife in a cool and dry place.
Improper care cause rusting and chipping.
Liquid error (sections/product-template line 81): Cannot render sections inside sections