About Jikko Knives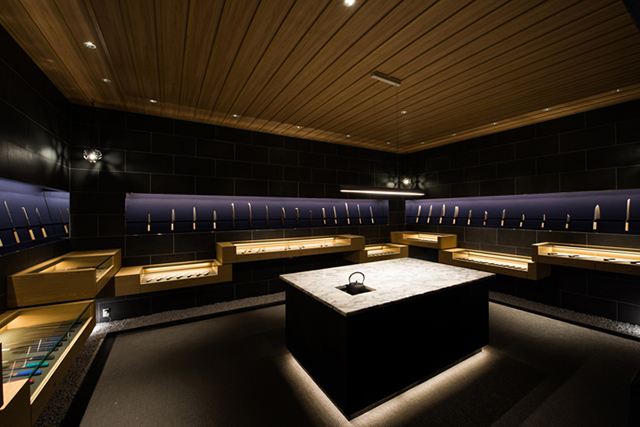 Jikko was established in 1901 in the Japanese city of Sakai located in the Osaka prefecture. Sakai is a well know as city where a number of Japan's top quality knives are produced. We are one of the few manufacturers in the Sakai region who have such a long history and are considered as one of the top knife manufactures within the Sakai region.
In order for us to continue producing such high quality and well designed knives for the past 100 years, we constantly consult with a wide range of chefs throughout Japan, who provide us with first hand knowledge of what the look for and need in a high quality knife.
One thing that has separated our knives from the rest of the manufactures in the Sakai region and possibly all of Japan is our "Hatsuke" method. "Hatsuke" is a special finishing method used to give the blades an even finer angle, making our knives even sharper and at the same time allowing the blade to remain sharper for longer. Our "Hatsuke" method was developed after years of research and we believe that we have managed to find 
the perfect blade angle to give our knives an even balance of sharpness and how long it remains sharp. If it is requested we can make the angle even finer making the knives even sharper, but it will affect how often you will need to sharpen the knife.
We opened New shop in Osaka Namba. please visit us.