Jikko Showroom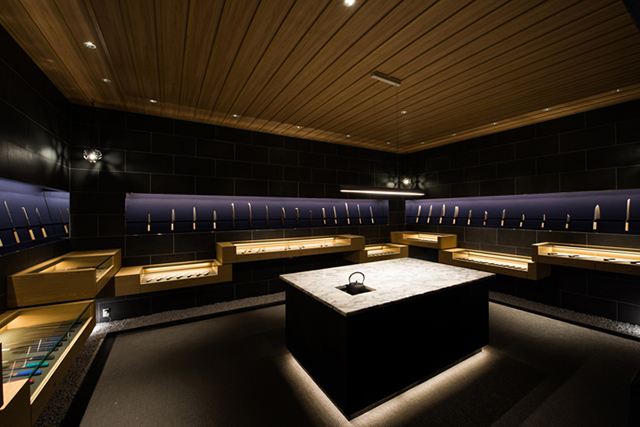 This is Jikko cutlery Showroom that has about hundred of knives are displayed.
You can see many superior Japanese knives as all the types of knives you know. Even there are many type of special use knives.
This is the one of the biggest showroom in Sakai region.
Please come and visit us. You can have a great and an impressible time here in our showroom.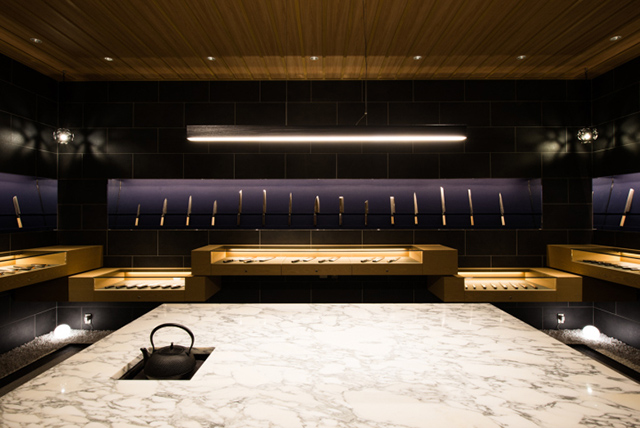 In a center of this showroom, there is one huge marble table to choose a best knife for you.



On the wall, we are beautifully displayed many knives.
In the showroom you may make a mistake as being in a jewelry shop.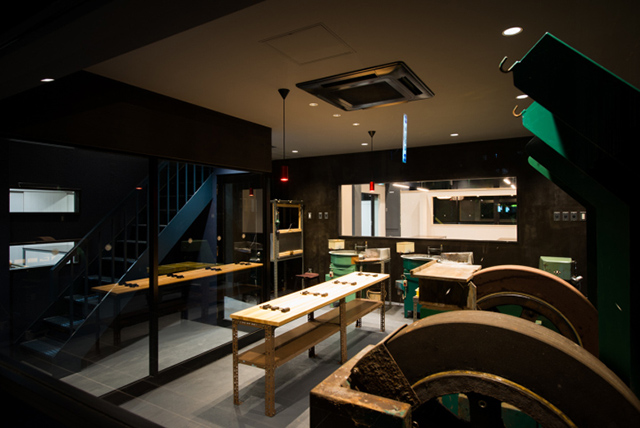 On the first floor, you can see a factory where Jikko's craftsmen make and work for Jikko's knives.
We held a workshop for sharping knives on a regular basis . If you are interested, please contact us.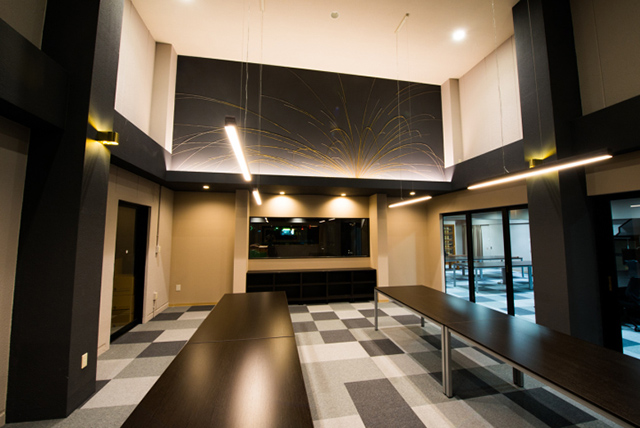 The art on the wall designed by famous Japanese designer and made by 2 craftsman took a week to finish.
Do you know what shape is the art?

The answer is
a pattern of fire that appears when a craftsman hits a knife.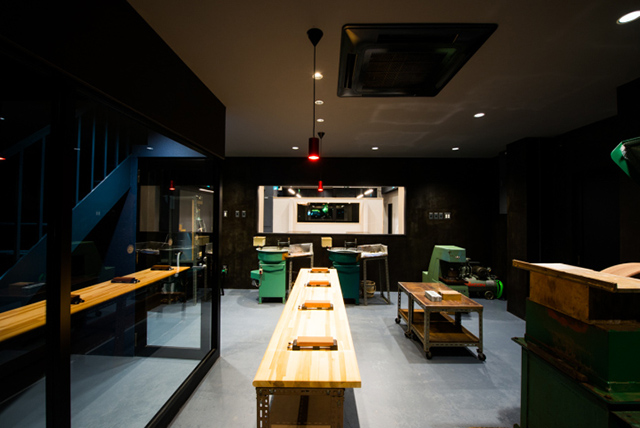 On this table, I will teach how to shape Japanese knife in our workshop using Japanese wet stone.